Is Peptide Therapy a Game Changer for Health Optimization/Many Degenerative Conditions?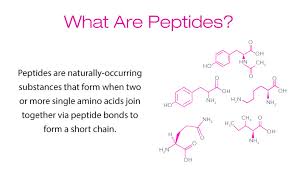 I listened to a very fascinating podcast this week hosted by Dr. Michael Ruscio, DC.
Michael is very much into the Functional Medicine paradigm and hosts some great podcasts.
In this particular podcast he interviews Dr. William Seeds, MD.
The information Dr. Seeds shared with respect to the potential benefits of peptide therapy for health optimization as well as targeting health issues is very impressive.
The key application that resonated for me were the ability to restore optimal growth hormone release by the pituitary gland by utilizing GHRP's – growth hormone releasing peptides combined with GHRH's – growth hormone releasing hormones.
Additionally some of the peptides discussed included ones which can have a dramatic impact on gut issues, inflammation, autoimmune conditions, tissue healing (especially connective tissue), cellular signaling as well as other applications.
These peptides are available: if you do an online search, you will come up with many suppliers, but just like online pharmacies one must do their due diligence with respect to the quality of the supplier as well as the products.
Peptide therapy represents a major focus of current research for the pharmaceutical industry.
Rob Lamberton