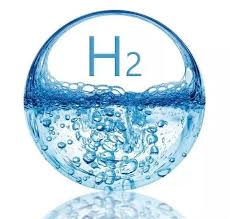 One of the most dramatic and effective therapeutic modalities for targeting a spectrum of chronic, degenerative diseases – as well as potentially having a direct impact on quality of life/healthspan is now starting to gain some traction in North America.
Used for many years as a therapeutic intervention for serious health issues by the medical community in countries such as Japan, hydrogen therapy is now starting to gain attention in the naturopathic/integrative and functional medicine communities.
Just this past week I was contacted by two local clinics here in Vancouver inquiring about whether I had knowledge about H2 therapy (I do) – and whether I knew where to access a new patent pending H2 tablet product which is becoming very widely used in the U.S. (I do know the contacts for accessing this product).
Six months ago I had the good fortune to meet with one of the co-inventors of this new patent pending tablet technology, to learn more about the product and the research behind it – and as well I have been personally taking the product for some six months now.
So as I do with many interesting therapeutic modalities which may have an impact on disease processes and health, I took a deep dive into the literature to understand more about H2 therapy – and the published research is very impressive:
Why You Should Know About H2 Therapy – and Why You Should Consider Prescribing It To Your Patients
Here is a summary and some links to further published articles on H2 therapy if you have an interest in investigating it further:
From an article from the website H2fx.com:
Research shows molecular hydrogen has the potential to exhibits these effects:
Based on scientific studies/evidence, hydrogen gas therapy has the potential to benefit:
Alzheimer's 37, arthritis 38, rheumatoid arthritis 39, Type 1 diabetes 40, Type 2 diabetes 41, Parkinson's 42, COPD 43, asthma 44, heart disease 45, kidney disease 46, stroke 47, cancer 48, tumors 49, ALS 50, dementia 51, psoriasis 52, dermatitis 53, IBS 54, hemorrhagic shock 55, Crohn's 56, fatty liver disease 57, liver cirrhosis 58, pancreatitis 59, cardiac arrest 60, neuropathy 61, Multiple Sclerosis 62, Hepatitis B 63, atherosclerosis 64, cataracts 65, hypertension 66, gum disease 67, traumatic brain injury 68, sepsis 69, subarachnoid hemorrhage (aneurysms) 70, infant lung disease 71, metabolic syndrome 72, lymphoma 73, retinitis 74, painful bladder syndrome 75, osteosclerosis 76, osteoarthritis 77, osteoporosis 78, glaucoma 79, pulmonary hypertension 80, pulmonary fibrosis 81, autism 82, depression 83, bipolar disorder 84, anxiety 85, schizophrenia 86, inflammation 87, muscle fatigue 88, increased ATP production 89, soft tissue injuries 90, pain 91, wounds 92, burns 93, seasonal allergies 94, autoimmune disorders 95, insulin resistance 96, hearing loss 97, ulcers 98, radiation damage 99, sleep apnea 100, to name just a few as there are studies on over 170 human disease models
If you have an interest in finding out how you can access the H2 tablet product for yourself and/or your patients, reach out to me as I am working directly with the company to make this exciting product available to health care practitioners.