---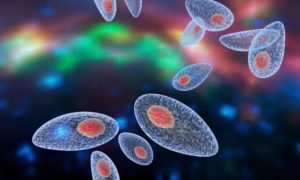 I wrote a newsletter article several years ago documenting an apparent link between a common parasitic infection sourced from cats – toxoplasmosis and schizophrenia.
Further evidence of this link has been shown with the recent publication of a large cohort study – over 80,000 individuals done in Denmark.
Results from the study suggested that infection from not only Toxoplasma gondii but also CMV – Cytomegalovirus may be responsible for an increased incidence of schizophrenia as well as other conditions  including a range of neurological disorders, including epilepsy, Alzheimer's, and Parkinson's, among others – as well as potentially increasing suicide rates.
This correlation has been suspected and documented in previous published research (see links at the end of this article) however this study was the first one to examine 'temporality' – which meant only looking at participants who hadn't yet been diagnosed with schizophrenia when T. gondii was found in their blood.
"The association was even stronger when accounting for temporality and considering only the 28 cases who were diagnosed with a schizophrenia disorder after the date of blood collection," the authors write.